San Jose Retiree Claims Lottery Bonanza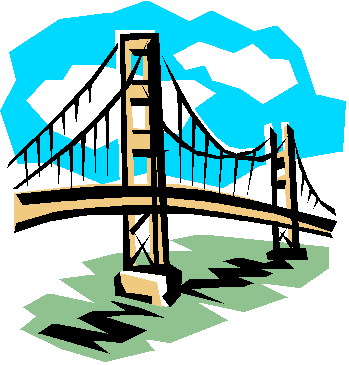 NR 06-30-01 ... On Thursday, Jun 28, a 66-year old retiree from San Jose redeemed the $141 million jackpot ticket from last week's Super Lotto Plus draw in California. Alcario Castellano, a retired supermarket clerk and active community leader, is the sole winner of the Golden State's biggest lottery jackpot in history.
Alcario arrived with his wife Carmen (62) and several family members in a rented van at the San Francisco district office just before 4 pm on Thursday. He walked into the office, sat down in a private room, and said: "I got the winning lotto ticket!"
Alcario stated that he bought a $5 Quick Pick ticket on Saturday, Jun 23, when the Super Lotto Plus jackpot ballooned to $141 million. On Sunday, he awoke at dawn (as usual), prepared a cup of coffee, and started reading the newspaper. He scanned the lottery story on the front page and then retrieved his ticket from under a refrigerator magnet. "The first numbers matched and I thought, 'Well, ok,'" he said. "Then I moved my fingers to the next numbers and they matched, too. Then the mega number matched." Indeed, all six numbers were correct! "Now, what's going on here?" Al said to himself. "Is this real? I can't believe it." He went outside for a walk, came back into the kitchen and checked the numbers again. Then he awoke Carmen, "and she started getting hysterical and started dancing."
Alcario Castellano was born in New Mexico and moved with his family to California to pick crops when he was 9 years old. He volunteered for the Army after finishing high school in the mid-1950s. Wife Carmen, a semi-retired secretary, comes from a Mexican-American family in Watsonville. She and Al met at a high school dance in Salinas and have been married for 38 years now.
Both Al and Carmen are actively involved as leaders in San Jose's Latino community affairs. Carmen sits on a number of community boards, including the famed Los Lupeños Mexican folkloric dance group, while Al has been a quiet leader of the local chapter of the American GI Forum, which organizes annual Cinco de Mayo and Fiestas Patrias festivals. Al is also an avid videographer and even called the "unofficial videographer of the Mexican-American community," as he always shows up at Latino parades, mariachi festivals, charity fundraisers and other social events with his video camera.
Alcario and Carmen opted for the California Lottery's one-time cash option, which means that they will receive around $71 million within the next six weeks. After deducting taxes, the couple will net around $42.3 million. Asked about what they plan to do with their newfound wealth, Carmen replied that they might establish a Castellano Family Scholarship to help family members in their educational endeavors. By referring to his two daughters, Al expressed, "I was able to help them a little through college, but I couldn't help them much in graduate schools. They had to work. Now I can help. Now it's time for me to pay back." Asked how much the large award might change their lives, Al responded, "Not much. We'll be able to take more trips."
Allan Wang (56), the owner of Union Avenue Liquors where Al bought his winning ticket, revealed that his lucky patron has played nearly every drawing in the last 15 years, usually selecting a couple of his own numbers and buying $5 worth of Quick Picks. His maximum play has been $20, Wang indicated. "He talks with us, always with a smile, and he's always hoping that sometime he'll do it [win the Lottery], sometime, some day." As vendor of the winning ticket, Wang will collect a retailer bonus commission of $705,000, equivalent to 0.5% of the Lottery jackpot. Wang's outlet now displays a banner saying, "Millionaire Made Here."
Upon leaving the San Francisco Lottery Office, the Castellanos drove to Al's mother. Trinidad Castellano (89), who had moved her family almost six decades ago to California, didn't known that her son had won the big one. "Tú lo ganaste?" [You won it?] she asked. "Oh, my God!" Al hugged her and said, "Yes, Mama, we won it."
---

Lottery Raises $11 Billion For Florida's Schools In Record Time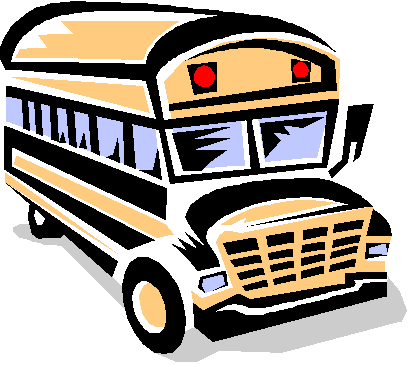 NR 06-29-01 ... On Friday, June 29, the Florida Lottery reached an important milestone when it transferred its 11 billionth dollar to the Educational Enhancement Trust Fund [EETF] for Florida's public schools. During the past 13.5 years, the Lottery has provided enhancement money for college scholarships, pre-school projects, K-12 education, state universities, community colleges, and school construction bonds.
The announcement today marks the second consecutive occasion that the Lottery has achieved a billion dollars in record time. The first occurred just 13 months ago - on May 12, 2000 - when the Lottery generated its 10 billionth dollar for education. In fact, the Florida Lottery has generated more money for its public beneficiary — in the shortest period of time — than any other state lottery.
"We are very proud to live up to our mandate every day. When Floridians ask if Lottery dollars really go to education, they can be assured that the answer is a resounding yes!" Lottery Secretary David Griffin said.
"This is an extraordinary amount of funding to help the schoolchildren of our state," added Education Commissioner Charlie Crist. "We are grateful for this commitment to education."
Since its inception in 1988, the Lottery has transferred an average of more than $780 million to the Trust Fund every year. The highest annual transfer was $908 million for fiscal year 1999 - 2000, when Lottery net sales reached $2.25 billion. At least 38 cents of every dollar is transferred to the EETF.
Lottery profits are used for a variety of educational needs in Florida. Among them are:
Pre-School Projects
K-12 school districts in all 67 counties
Full funding of Bright Futures College Scholarships
28 community colleges
10 state universities
Bonds for new school construction and renovation
---

Largest California Lottery Jackpot Of $141 Million Won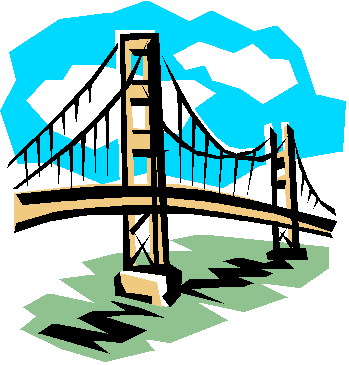 NR 06-26-01 ... A liquor store in San Jose is where the winning ticket for California's largest ever jackpot of $141 million was sold. The winner, however, has not come forward yet. California's Super Lotto Plus is a game where you pick five numbers from 1 – 47 plus one Mega number from 1 – 27. The game had not reported a winner in nine consecutive draws between May 23 and June 20, thereby letting the jackpot grow to an historic record of $141 million. But on Saturday, June 23, the unprecedented rollover series came to a close when a single winning ticket got all six numbers correct [3 – 22 – 43 – 44 – 45 + 8].
On Saturday evening, shortly prior to the drawing, lottery tickets were being purchased at an astonishing rate of 84,000 per minute. In some locations, customers had to endure a 2-hour wait in lines that stretched onto sun-baked streets. At Bluebird Liquor in Hawthorne, for instance, where someone hit it big two years ago with a $16 million award, the lines resembled Disneyland. The store sold more than 90,000 tickets on Friday, and a clerk indicated that one man came from out of town to buy $4,000 worth of them by himself.
Alex Wang (56), the owner of Union Avenue Liquors in San Jose, arrived early on Sunday morning at his store, only to be greeted by a throng of reporters outside. They told him that the Super Lotto Plus machine in his outlet had made history by generating the $141 million winning ticket. Wang, who has managed his outlet for 27 years, will receive a retailer bonus commission of $705,000, equivalent to 0.5% of the lottery jackpot.
"I saw the news team outside," he said. "I was kind of shocked. Happy." Wang, however, stated that he had "a little feeling" the winning ticket might be bought at his store, which sits in a strip mall in south San Jose. "The last time [the winner] was in Moraga," he said. "I thought that this time it could be me." Wang indicated that he would invest his commission and use part of it to pay his daughter's tuition at the University of Michigan.
Hours later on Sunday morning, a California Lottery security agent arrived at Wang's liquor shop to fill out some paperwork and cart the machine that generated the winning ticket back to Sacramento for examination, a routine procedure undertaken for any jackpot of $70 million or more. The machine will be returned to Wang at his request, or otherwise put into circulation among the 19,000 lottery outlets in the Golden State.
The winner has 180 days to claim the prize, worth about $70 million before taxes if taken as a lump sum. If he/she chooses to be paid out over 26 years instead, the first check would be worth $3.5 million, and subsequent checks would gradually escalate in value each year until reaching a final payment of about $7.1 million before taxes.
This historic jackpot constitutes the largest single state lottery prize ever registered in the U.S. The previous record, also witnessed in California, was a $118.8 million jackpot split among 10 winning tickets and 54 winners on April 17, 1991. The highest individual payout in the Golden State belongs to Sang Cho of Moraga, who claimed $89 million on March 3, 2001.
According to California Lottery Sales Manager Sid Ramirez, the jackpot had raised $80 million for public education in the state.
---

NR 06-23-01 ... Mega Money's 4/4 payout of $1,552.50 is the highest in history. Previously, the highest 4/4 payout had been $1,545.50 [with 10 winners] and was recorded in draw # 110 on 04-14-00.
---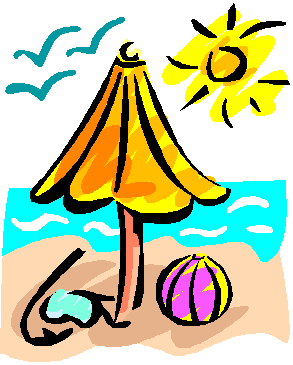 NR 06-19-01 ... Summer Solstice ... The northern hemispheric summer begins on Thursday, 21 June 2001, at precisely 03:24 am ET. At that moment, the sun reaches its maximum offset of +23°27' from the celestial equator, a declination known as the Tropic of Cancer. Since the sun will be at its northernmost point in relation to the earth on June 21, this will be the longest day of the year [for everybody who lives north of the equator, that is]. Enjoy the season !!!
---

New Jersey $46 Million Big Game Jackpot Claimed At Eleventh Hour

NR 06-16-01 ... On Friday, Jun 15, the New Jersey State Lottery announced that Melvin B. Milligan (40) from Passaic County came forward to claim the $46 million jackpot from the Big Game drawing held on June 9, 2000. The prize represents the largest Big Game payout in New Jersey history, and the third largest jackpot overall in the Garden State.
Mr. Milligan had the only ticket that correctly matched all six numbers drawn. He and his wife Kim (34) were awarded with a presentation check yesterday during a special news conference held at New Jersey Transit Headquarters in Newark. Acting Governor Donald T. DiFrancesco was joined by Virginia E. Haines, Executive Director of the New Jersey Lottery, in introducing the winner and presenting the prize.
"Since May of 1999, we've awarded over $230 million to New Jersey Big Game winners," acting Governor Donald T. DiFrancesco stated. "We've produced $23 million in commissions for our Lottery agents. Most important, we've generated nearly $200 million for state education and institutions. Big Game continues to be a winning experience for everyone in New Jersey and I'm proud to be here today to help recognize New Jersey's latest success story."
"While we've never had a winner wait this long to claim a prize, we're thrilled that all the recent publicity surrounding this unclaimed jackpot ultimately produced a winner," said Virginia E. Haines.
For almost one year, no one had come forward to claim the winning ticket, which was due to expire on June 9, 2001 at midnight. Then, just a few days before the expiration date, Mr. Milligan saw an interesting news report.
"I was watching the news last week and they were talking about this unclaimed Big Game ticket that was purchased in Montvale," indicated Mr. Milligan. "I knew that I had kept some old tickets in a junk drawer so I went and dug them out. Later that week, I brought them in to a Lottery agent. Turns out it was just in time."
According to Haines, the winning ticket was claimed at the Quick Stop at 261 Clifton Avenue in Clifton, NJ on the evening of June 7, two days before it was about to expire. Once the Lottery agent told Mr. Milligan that he was a winner, Mr. Milligan sent his lucky ticket and a claim form - via regular mail - to New Jersey Lottery headquarters in Trenton, NJ.
"I was in shock for a while and just drove around," expressed Mr. Milligan. "There was an envelope attached to the claim form, and so I just mailed it in. Somehow, I knew the Lottery would get it … and I knew they'd call."
New Jersey Lottery headquarters received the ticket and claim form in the mail on Tuesday afternoon [June 12] and, in accordance with Lottery procedure, then processed and verified it. On Wednesday [June 13] the ticket was found to be genuine.
When asked what they plan to do with their newfound fortune, Mr. Milligan said, "My first priority is to take care of my family. After that we may look for a new home and maybe take a cruise somewhere."
The winner, who admits to be an "occasional player," bought his lucky ticket at Krauszer's Convenience Store, located at 208 Spring Valley Road in Montvale, NJ.
Mr. Milligan has not yet decided whether he will take the cash or annuity option for his Big Game prize. If he chooses the annuity option he will receive a check for approximately $1.7 million a year for the next 26 years, less 28% in federal taxes. If he chooses the cash option, he will receive a lump sum payment of approximately $23.7 million, less 28% in federal taxes. Mr. Milligan has 60 days from the time of his claim to make a decision.
---

NR 06-15-01 ... One player with ticket from Lake Park wins $153,478 Fantasy 5 jackpot on Jun 14. This prize is the 9th largest jackpot ever awarded to a Fantasy 5 winner, and already the 5th individual payout to exceed $150,000 in 2001. On average, 8 people win a Fantasy 5 jackpot every night and collect around $19,500 each.
---

Melbourne Player Claims $793,966 Mega Money Jackpot
NR 06-12-01 ... On Monday, Jun 11, Raymond Day (61) from Melbourne claimed the $793,966 Mega Money jackpot from the Jun 1 drawing at Lottery Headquarters in Tallahassee. "I've been using my own personal numbers for Mega Money since the game started," said Raymond, who is semi-retired. "I just picked out birthdays and anniversaries and started using them." He added, "My wife and I go to the store once a week and we buy our Mega Money tickets at the same time. We also play Lotto and Fantasy 5 games, but have never won anything this big!" The winner stated that he plans to use some of his prize money for traveling - maybe taking a cruise or two - and for retirement. Raymond bought his winning ticket at Publix Supermarket, located at 243 Eau Gallie Blvd. East in Satellite Beach.
---

NR 06-12-01 ... Added a new table displaying the Top 10 Fantasy 5 Individual Payouts in 2001.
---

NR 06-12-01 ... Two players with tickets from Boca Raton and Brooksville share a $152,647 Fantasy 5 jackpot on Jun 11. Each winner receives $76,324. This is the 35th highest individual payout in Fantasy 5 history, and the 19th time that two winners split a jackpot.
---

NR 06-11-01 ... Added a brand new Lotto 5/6 Payouts page
with two comprehensive tables. Table A itemizes the top ten Lotto 5/6 payouts per individual winner, and
Table B shows the top ten number of Lotto 5/6 payout winners per draw.
This new Lotto 5/6 Payouts page is labeled with a "4" in succession to the other three Payout pages already established. A link [Pay 4] is displayed in the Lotto section of the left-hand menu. Enjoy!
---

NR 06-08-01 ... Please note that Mega Money, Play 4 and Cash 3 information has been consolidated in the Archives section. In order to display a greater range per single page, draws are now archived by quarter [instead of by month]. Four yearly quarters are labeled with A, B, C and D, respectively. Thus, draws for the period Apr - Jun 2001 can now be found under M 2001b [Mega Money] and under PC 2001b [Play 4 and Cash 3]. The same arrangement applies for the period Jan - Mar 2001. Please update your URL links if you have bookmarked any of the "monthly" pages. Thanks!
---

Pasco Man Claims $15 Million Lotto Jackpot
NR 06-07-01 ... On Thursday, Jun 7, a man from Holiday in Pasco County claimed the $15 million Lotto jackpot from the Jun 2 drawing at Lottery Headquarters in Tallahassee. John W. Miller (39) chose to collect his winnings in form of a single cash payment of $7,979,115 instead of receiving 30 annual installments of approximately $500,000 each.
"I was driving to work Saturday morning when I stopped at the 7-Eleven in Odessa to get some gas and decided to buy a $1 Lotto ticket," said John, who works as the kitchen manager for Sonny's Bar-B-Q in Tampa. "The guy in line in front of me was also going to buy a Lotto ticket, but didn't. I'm really glad of that because HE would have had the winning Quick Pick instead of me!"
"When I went to work the next day, I saw the Lotto numbers in the newspaper and said to myself, 'Those numbers look awfully familiar,'" stated John. "My stomach starting turning at that point. I got home that night and got the ticket out of my lucky shirt pocket. I checked my numbers and sure enough I had won the Lottery! I told my wife we had won and she said to just stop jiving her."
John indicated that his wife of one-and-a-half years then went to a local store and bought a newspaper in order to check the Lotto numbers for herself. After returning with the paper and confirming that all six numbers indeed matched, she was elated and exclaimed: "We won, we won!"
The winner revealed that the only other person he told about his good fortune was his brother, Alfred, who is an attorney and who has helped him manage his newfound wealth. John conveyed that he has nothing planned at this point for his award, but acknowledged, "I haven't slept a wink since I found out I won. The most I won before this was $1,200 from Play 4."
"I have nothing planned to do with the money. I'm overwhelmed right now," he expressed. "I really don't know what I'm going to do down the road. I just want to put everything in place now." John also indicated that he plays one or two dollars a week on Lottery games, but added that, "I never play more than that — my wife would kill me."
John bought his lucky ticket at the 7-Eleven store, located at 13440 State Road 54 in Odessa [Pasco County]. The store will receive a $10,000 retailer bonus from the Florida Lottery for selling the jackpot
winning ticket.
John is the 14th Lotto winner to either reside or purchase a jackpot winning ticket in Pasco County, and the 687th overall winner since the game began in 1988.
---

NR 06-06-01 ... Added new Payout tables to Play 4 and Cash 3. P Pay and C Pay exhibit all different play combinations possible for the games plus the respective payout levels. Both page links are displayed in the Play 4 and Cash 3 sections of the left-hand menu. Enjoy!
---

New Jersey Big Game Lottery ticket worth $46 million due to expire soon
NR 06-05-01 ... On Saturday, Jun 9, a New Jersey Big Game Lottery ticket worth $46 million will expire if nobody comes forward to claim the prize by then. The jackpot winning ticket pertains to the 9 Jun 2000 drawing of the Big Game, a multi-state lottery among five eastern and two midwest states [Georgia, Illinois, Maryland, Massachusetts, Michigan, New Jersey and Virginia].
The ticket was sold at Krauszer's, located at 208 Spring Valley Road in Montvale, Bergen County, New Jersey, with winning numbers 6 – 7 – 25 – 34 – 45 plus Big Money Ball 2. Similar to Florida's Mega Money game, the Big Game Lottery uses a combination of numbers and Big Money Balls from which to choose. Players pick five numbers out of 1 – 50 plus one Big Money Ball out of 1 – 36.
Under Big Game rules, the winner has one year to redeem the prize. "We love New Jersey winners," said New Jersey Lottery Executive Director Virginia E. Haines. "I am urging all of our players to take some extra time this week to check their old Big Game tickets; if you are the lucky winner, I guarantee it will be time well-spent!"
The owner of the winning ticket has the chance to claim the third largest prize ever awarded by the New Jersey Lottery. The highest payout in the Garden State belongs to James J. and Eileen C. Rath of Union County who claimed a $48.9 million Pick 6 Lotto jackpot on 13 Feb 2001.
Under rules adopted by the New Jersey State Lottery Commission, 30% of unclaimed prize monies must be returned to the State for aid to education and institutions. In the case of the Big Game, an unclaimed top prize is retuned to each member state proportionate to individual state sales. In this instance, the State of New Jersey would receive $5.4 million.
---

Lotto Reaches 200 Millionth Prize Winner
NR 06-02-01 ... On Wednesday, Jun 6, Florida Lotto will record its 200 millionth prize winner since the inception of the game 13 years ago. As of Monday, Jun 4, 199,962,963 winners have been awarded Lotto prizes. Hence, only 37,037 are remaining to reach this important milestone. As an average 117,000 people currently win a prize in every Lotto draw, the 200 million mark should definitely be surpassed during Wednesday's draw. More than 5.12 million Lotto players have already collected payouts in 2001, while last year a total of 13.67 million players claimed Lotto prizes. But the year with the highest number of Lotto winners was 1990, when close to 19.46 million players shared an also record sum of $780 million in prize money.
Following is a table showing the number of total and average Lotto winners per calendar year since 1988, as well as the percentage change of winners every year. Projected total Lotto winners for 2001 are 12.12 million [based on current trends], which would be a decline of 10.50% compared to last year's 13.67 million.
The aggregate number of Lotto winners has risen at an average annual rate of 0.88% since 1988, albeit recording increases of up to 49.35% [in 1989] and declines of up to 19.76% [in 1996] along the way. Thus, the number of projected total winners of 12.12 million this year would indicate a 12.03% increase over the 10.82 million recorded in 1988. It should be mentioned, though, that there were only 35 draws in 1988 as compared to 104 in 2001.
Currently, about 117,000 Lotto players claim a prize during every draw. That number is down from 130,000 in 2000, the first full year with two draws per week. Previous to the introduction of the Wednesday draw [and the new matrix with 53 numbers], an average of 298,125 Lotto players won a prize during every draw. Although that figure is substantially higher than the current 117,000 winners, the difference is much smaller when comparing the numbers on a weekly basis [only 64,125 as you multiply 117,000 by two]. The question remains, however, of why there are fewer winners per draw now in spite of growing ticket sales? It probably has to do with the "new" 53-number matrix, which made the game more "challenging" ... but thereby also increased jackpot payout levels.

FLORIDA LOTTO TOTAL & AVERAGE WINNERS PER YEAR [CY 1988 - 2001]
Calendar
Year

Winners
[millions]

Winners
Change
Ave. Winners
[per draw]
Ave. Winners
Change
Draws

1988

10.82

309,047
35

1989

16.15

49.35 %
310,665
0.52 %
52

1990

19.46

20.46 %
374,227
20.46 %
52

1991

17.86

(8.24 %)
343,389
(8.24 %)
52

1992

15.10

(15.42 %)
290,455
(15.42 %)
52

1993

16.31

7.98 %
313,640
7.98 %
52

1994

16.06

(1.52 %)
303,059
(3.37 %)
53

1995

16.23

1.07 %
312,182
3.01 %
52

1996

13.03

(19.76 %)
250,503
(19.76 %)
52

1997

14.11

8.35 %
271,412
8.35 %
52

1998

11.61

(17.77 %)
223,186
(17.77 %)
52

1999

14.43

24.30 %
232,677
4.25 %
62

2000

13.67

(5.25 %)
130,183
(44.05 %)
105
2001 a
5.13
(10.50 %) b
116,516
(10.50 %)
44
Total
199.96
12.03 %
(62.30 %)
767

Average

14.99

0.88 %
260,708
(7.20 %)
a Until 4 Jun 2001
b Projected year total
---

Lotto Advance Play Extended to 52 Draws
NR 06-02-01 ... On Monday, June 4, the Florida Lotto Advance Play feature will be extended from 26 to 52 draws. This modification in Lottery procedure thus makes it possible now to buy Lotto tickets for a full 26 weeks [or six months] in advance. [52 draws = 26 weeks = 6 months].
"With this change, the Florida Lottery is once again responding to the expressed wishes of our customers," said Florida Lottery Secretary David Griffin. "Extending Advance Play is a request we constantly receive. We believe this change is going to be well received by our players. That means higher sales and more money for Florida's public schools."
Lottery players use Advance Play for a variety of reasons. Tourists, annual visitors and seasonal residents, who are in the state only a few weeks during the year, are expected to be among the primary beneficiaries of the extension. Lotto players who choose the same numbers for every draw, as well as players who like the convenience of not having to visit a Lottery retailer for every draw, are also expected to take advantage of this feature. About 8 percent of Lotto tickets are purchased with the Advance Play option.
Advance Play users are required to pick the same numbers for every draw and play them consecutively — without skipping any draws. Players should mark the "Advance Play" section of their play slips to indicate the number of weeks they want to play, or tell the retailer how many advance plays they wish to purchase. For those players who are currently holding a 13-week Advance Play slip, a new one is not necessary to replace it.
If you win at below the $600 prize level with Advance Play, simply present your ticket to the retailer for redemption. You will receive your prize and a replacement ticket containing the same numbers as your original ticket for the remainder of your draws. If you win at the $600 or above prize level, please follow the instructions indicated here to claim your award.